Sign-ups are open for the Batfam holiday exchange! The exchange is slightly different this year. After a lot of requests, we have decided to hold the exchange on the AO3. If you do not have an AO3 account, please private message me or send an email to batfamexchange @ gmail.com and we will send you a code to sign-up.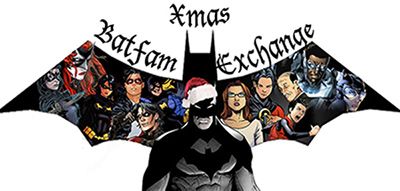 This is an anonymous exchange for fic, artwork, and vids. Sign-ups will be open from now until November 7th. Please go
HERE
to find out more and sign up!